That Darth Vader scene in Rogue One was AWESOME
Moderator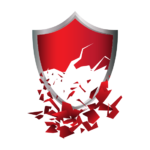 ​
When it came to the previous battles between Mundas'Ranaz and Foli with her minions, there was always a clear enemy and goal for the tribe; stop those who would dare try to further the Goddess' agenda. But that all changed when Vultog announced what he saw to his kin, that Sterk, their creator, had been corrupted by Foli and struck down Veltes, seemingly killing him. She was now a servant to the very enemy they swore to defeat.

What came next in the following septs were waves of emotion from Sterk's children. Many wished to fight and avenge the Warmaiden, but who was there to fight except among themselves? Others felt betrayed and some even accused Sterk of willingly joining Foli to which Vultog had to constantly try and convince otherwise sometimes to no effect. Few even deserted entirely to parts unknown. Yet all felt the rage and sadness of this loss, and even more so the confusion of what to do next. Could they break Sterk free, and if so how? Or would they be forced to kill the very god that gave them life?

Vultog for his part tried to keep spirits up as best as he could manage, preaching many of Sterk's teachings and reminding the tribe why they fought. "Lack not the will to fight my brothers and sisters! The Warmother would not want us to give up, for me fight against those who wish our home destroyed!" He would proclaim loudly, trying to raise moral and keep his kin in line. Even he, however, felt the doubt that gnawed every orc perhaps more than most as he was the wielder of Anorkioulus, but he could no longer trust the weapon.

So with a heavy heart he decided to hide the weapon and lock it until Sterk was freed of Foli's influence. With the help of Umaroth, they would create a chest to seal the weapon before carrying it under cloth and key to Umaroth's vault. There it would be sealed with only the two orcs knowing it was there. It would still be guarded yes, but no one would know that it was being guarded, and more importantly no one besides them knew where it layed. Anorkiolius would remain there until it was once more deemed safe to use.

Now Vultog faced a new challenge, to lead a disheartened tribe against the god they all were created from. Despite what others would say, Vultog knew that Sterk was forced to join Foli and that somehow it was possible to rid of the chaos that gripped her. He had no idea how to or even if he was to be the one to do it, but there would be no doubt that he and his tribe would not stop until the Warmother, their mother, was free once more.