Custom Items Team
Custom Items Team
Subscriber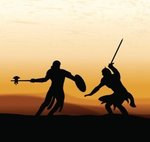 [
X
]
Numerous parchments of the same letter would be posted
though out the Reiklands and Folset for those
looking to explore the abandoned Zheng city of Xia.
[
X
]
To any and all that intend on entering the Zheng city of Xia. I ask simply that you permit me to join
the expedition and fight along side you and your allies. I wish no payment other than the satisfaction
of seeing the profane and evil killed and driven from the city. Those willing to hear me out please write
to Siglastad in the Jarldom of Vinnagard. I have a score to settle with the guardians of the city.
-
EB
​