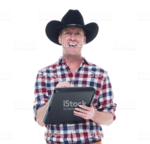 Howdy Doo Buckeroos!

Since folks have been talking all about the wacky shenanigans they intend to get into as we prepare for Exodus V: The Empire strikes Back, I figured this would be the best time to get a poll for what the community will be interested in for my next eventline. Since there is a grace period post exodus before campaign starts on their next story, and factions will be aiming to settle into their own neck of the woods, I want to have something ready that I can start doing for folks that are looking for fun.
For folks who havent followed along on previous Arcs, I tend to focus on single player encounters that focus on character development, and make players work together to solve mystery and save the day. I generally am not one to kill characters outright in events (Rule of thumb has always been: Dont do a stupid, and you should be fine), though this also comes with the flip-side that I do not distribute many items and loot, but rather interactions, information, and allies. If those qualities don't sound interesting to you, then this is probably not for you.
With this established, I wanted to start a brief poll for three ideas for projects I had in mind. They will not give out the plot outright, but I will try to detail as much as I can to give players an idea of what each will entail. The following ideas are as follows:
​
The Metamorphosis:
A more combat oriented experience that will revolve around religion and testing faith. Best for religious or blessed characters that want the clear antagonist that has to be found and stopped. As a mostly single player encounters, this does not mean it boils down to DEUS VULT, but will certainly appeal to those who wish to show devotion and religious fortitude.
Project Mayday:
A more puzzle oriented event, its contents will be more cryptic in tone and require players to solve problems both straight forward and lateral. There will be exploration and piecing together a larger story. This is better for players who have experience with my eventlines and know how the process works.
Calamity:
A bit more comedic in tone, this will be a dungeon delver styled event line (For those who have not seen my creative plot, I have roughly 15+ dungeons frames just gathering dust. This will feature mixture of combat and puzzles. Due to the size, this may be more small groups going in to explore. (think Strudels Mana Vault arc). Additionally due to size, may take longer to get ready as I will need to furnish dungeons in order to be put to use.
Last edited: