Not Nice
Moderator
Build Team
Progression Team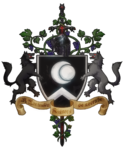 To the The Reiklander Council, under the rulership of good King Avel Von Maddoc,

Our two nations stand upon common ground: we seek a peace between our peoples that will usher in a new age of both security and prosperity in the realms of man. While this is the outcome we all desire it cannot be reached without addressing the past differences you wish to be set aside: The acts of your predecessors, in this world and the old, have soured the relations between our lands. In order for our lands to truly be at peace, the persecution, exploitation, and murder of Vallah of your predecessors must be condemned, and its continuation outlawed. Once, and only once, the inexorable rights and humanity of Vallah are recognized by the laws and Crown of the Reiklands, will our nations be able to mend their difference.
The letter is signed in a deep black ink:


The letter is sealed with gray wax stamped with royal sigil of the Verseivan Crown.
@Bromophobe
​