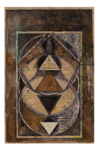 PREFACE

:


Finally, gray hairs have begun to form on my head. I am ashamed to say, that I have died before attaining this venerable age. Only thanks to my Lord, have I truly been capable of understanding the burden of the elderly. It is too soon to call myself a grandfather, but with each passing moon, I can feel my joints stiffening. It is time, I think, to write down my beliefs by way of ink and quill, and to hopefully gift upon future generations the truths I have come to witness.
In its own way, this book is a recounting of my life, or my way of being. I am long dead, and I believe my soul is kept in the Lord's hands, yet my spirit remains driven by a duty towards the living… Much like a revenant, in a way, I have come to find attachment in the mortal world. I suppose, one could consider this book my will. Should I return to my Lord's presence, I beseech merely my name be forgotten, but not my deeds and belief. A name is worthless, if it does not possess the strength to keep it afloat.

Reader, should you gaze upon these words, remember that these come from an old human who has too much bloodshed, too much hate, and merely wishes to all a peaceful life with a dignified death. In this violent land, where we risk the lives of our children every day, I know it is a luxury; but what else should any decent human wish for?
Reader, what you have in your hands, is my afterlife.
[
!
]
This text will explore the following precepts, in accordance
to my own personal virtues and codes of belief: [
!
]

Strength;
Invincibility;
Abandonment;
Starvation;
Passion;
Doubt;
Abuse;
Weakness;
Dishonor;
Camaraderie;
Struggle;
Balance;
Loss;
Fear;
Insanity;
Experience;
Love;
Oneness;
Destiny;
Life;
Death;
-=-​
Last edited: