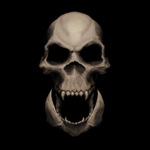 ​
Vultog would arrive with a small guard of his tribesmen to the Obelisk of Sterk. As per the Konig's orders, his guard were fully armed and armored in case of another assassination attempt, although it was clear they were distracted. Their chief had come back from the dead, and ever since he arrived from Highmeadow is face was akin to stone; unmoving, showing no emotion except for the occasional glance at the horizon. Something had changed in his death, or perhaps in his new life.

Eventually, the escort arrived at their destination, the great shrine hiding the sun to cover them all in shadow. There was a singular purpose for his meeting, and a singular person he sought. Vultog approached the last Sister of the Sword, and asked her one question:
"What happened the day I was killed?"
@AMOH

(Literally just a small post for easier communication)
​